Topics in Genealogy
When:
January 8, 2019 @ 2:00 pm – 3:30 pm
2019-01-08T14:00:00-08:00
2019-01-08T15:30:00-08:00
Where:
Library Meeting Room
1100 E St
San Rafael, CA 94901
USA

Contact:
Reference Desk
415-485-3321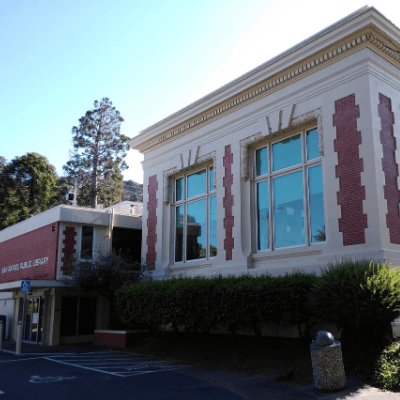 Our speaker, Jeffrey Vaillant, Director of the California Genealogical Society and genealogy junkie, loves a challenge, so come with your questions! Each month he'll be discussing a different area of genealogy research.
Meets every 2nd Tuesday of the month (unless otherwise noted) in the Library Meeting Room.
Notice that the focus is on United States records, however, each topic has its international element.
At the San Rafael Libraries and all of the MARINet libraries, you have FREE in-library access to the most popular genealogy research tool – Ancestry.com Inside any of the city and county libraries, just log in with your library card number and PIN/password.
January 8, 2019:  Check list to keep on track, city directories, county histories Q&A
February 12, 2019: Immigration and naturalization records Q&A
March 12, 2019:  Land records and tax records
April 9, 2019:  Miscellaneous records – school, fraternal, newspapers, historical societies, library, Facebook Q&A
May 14, 2019:  Using on line resources like ancestry and family search Q&A
June 11, 2019:  Case studies Q&A
No class in July or August. See you in September!
November 12, 2019: Genealogy 101 – Where to begin.  Tools for keeping organized Q&A
December 10, 2019: Genealogy 101 – Low Hanging Fruit.  Use of census records Q&A
January 14, 2020: Genealogy 101 – Vital Records. Birth, Marriage, Death and Divorce! Q&A
February 11, 2020: Genealogy 101 – Military Records, Draft Registrations, Pensions Q&A
March 10, 2020: Genealogy 101 – Immigration and Naturalization records Q&A
April 14, 2020: Genealogy 101 – Potpourri=Newspapers, County histories, church records, fraternal organizations Q&A
May 12, 2020: Genealogy 101 – Support groups, Genealogical, Historical, Web trees, Facebook etc. Q&A
June 9, 2020: Genealogy 101 – Problem solving=Genealogical Proof Standard Q&A
July 14, 2020: Genealogy 101 – Student presentation(s)! Q&A
August 11, 2020: Genealogy 101 – TBD!